"You guys are amazing, very freakin funny, and I'll be telling everyone about you. "
-Samantha Givens (Enthusiastic Audience Member)
"This group far exceeds expectations!
We laughed all night! Great group, great performance, so much talent!"
- Karen M.
Everyone who attended enjoyed the show and many more who were unable to attend expressed regret at missing it. The way that they incorporated the audience members and their suggestions, along with our setting into the comedy routine created a hilariously unique experience that will be remembered for years to come.
- Cheryl M.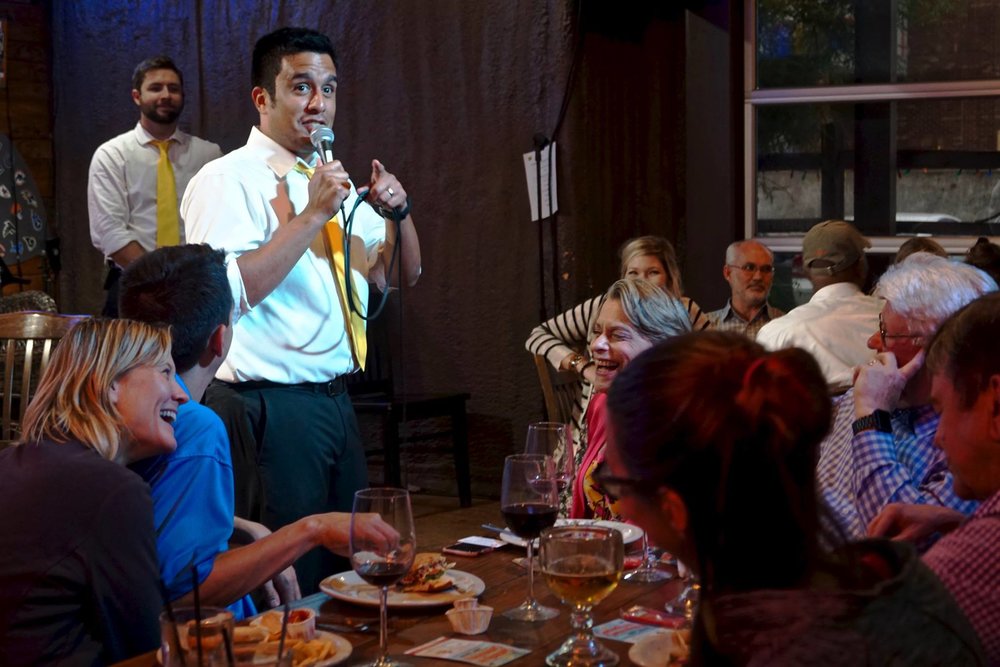 "We really enjoyed our event with Curtis Needs A Ride! They performed at our staff Christmas party and had us in stitches."
-Tara O.
"The entertainment was just what we needed. We all need a good laugh now and then. A Special Thank you for allowing my 17-year-old daughter to enjoy her birthday with you. "
— Kayla & Linda Miller (St. Elizabeth Lodge)
"Loved it! Very creative and engaging. Our students weren't bored one minute."
— Matt Fogle (HigHland Meadows Christian Church)
If you know anything about the local comedy scene, you know improv group, Curtis Needs A Ride."
— Heather Svokos (DFW.com)
"If you've caught one of their previous shows in Austin, you know how talented and pleasant and dare I say it, well dressed they are."
— Roy Janik (The Hideout Theatre)